Today I am linking up with the beautiful miss Lindsey from The Bargain Blonde for Friday favorites ...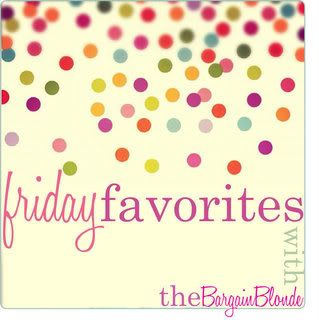 Only mine are a day late because yesterday I left the house at 8:30am and then didn't walk back in the door until 11:30pm last night!!

Soooo here goes :)
I am OBSESSED with these new shoes that I got yesterday for my Florida trip ...
Speaking of Kelly, last night a few of us girls went out for her birthday dinner!
It was so good to catch up with everyone! I miss you ladies!
Love you all!! <3
Happy Birthday Kelly!!! XOXO
My next Friday favorite is the fact that I will be back in Florida next week :)
With this handsome fella ;) looking at this view ...
and with these two people ...
(my brother & his gf)
Enjoying this awesome weather ....
Next,
Friday Favorites have included this ..
If you haven't downloaded Kenny's new album ... do it!
It's awesome!
Everytime I hear it I think of my mamaw, it's a great song!
LOVING this bracelet to add to my million bracelets collection ..
Eternity Love Bracelet.
Love it.
Lastly,
My favorite eCards for the day... you can't read these and not laugh outloud .. .not possible ha.
hahahaha one of my very favorites! so true.
Jef from Bachelorette ha, love it.
And this last one is super appropriate considering I showed houses yesterday in 100 degree weather!
LOL
Hahaha :)
And this is not an ecard but just for fun .. still my favorite song :)
Have a good weekend!!!